Yellow Bus is in partnership with Auckland Airport and our partner hotels & camper depots
Please note only a limited Special Service between IBIS BUDGET and the airport terminals is operating currently.

Apollo Campers - ON DEMAND (1st to 18th July 2020)
9 Richard Pearse Dr, Mangere, Auckland 2022
PLEASE NOTE - we are running an ON DEMAND service only between Apollo Campers and the Domestic Terminal.

The Yellow Bus calls on Apollo Campers between 8.00am and 4.30pm daily.

Your journey from the airport terminal will be validated by providing valid proof of camper hire/reservation to the driver or by a ticket purchased from the Yellow Bus ticket machine.

Your journey from the Apollo Camper Depot does not require you to show proof of your camper reservation unless requested by the driver.

PLEASE NOTE: Only one transfer from the airport terminal and one transfer from the camper base is complimentary with your camper hire. All additional transfers will be charged.

Click the logo to see their website!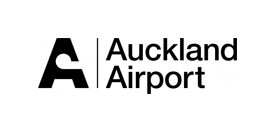 Auckland Domestic Airport
Andrew McKee Avenue, Auckland Airport, Auckland 2022
We provide an airport transfer bus between Auckland Airport (both International and Domestic Terminals) and selected hotels.

Tickets must be purchased from the Yellow Bus Ticket Machines before boarding. Present your ticket to the driver upon boarding. The driver will scan your ticket and return it to you. Tickets are printed with a GST number and can be used as a receipt for tax purposes. Please ensure you have your ticket/s available for the driver when you board.