The Yellow Bus loops between the hotels and both terminals, picking up and dropping off at each stop.
After the International Terminal stop, the Yellow Bus can drop off Ibis pax first on request, otherwise, it will start the next loop.
On arrival at Auckland Airport, refer to the columns for Domestic and International pickup times. Note: Domestic & International is estimated time only - bus cannot wait at the terminals
The journey to your hotel can take anywhere between 5 minutes to 30 minutes depending on your hotel locations. Please let the driver know which one of our select airport hotels you would like to be dropped off at.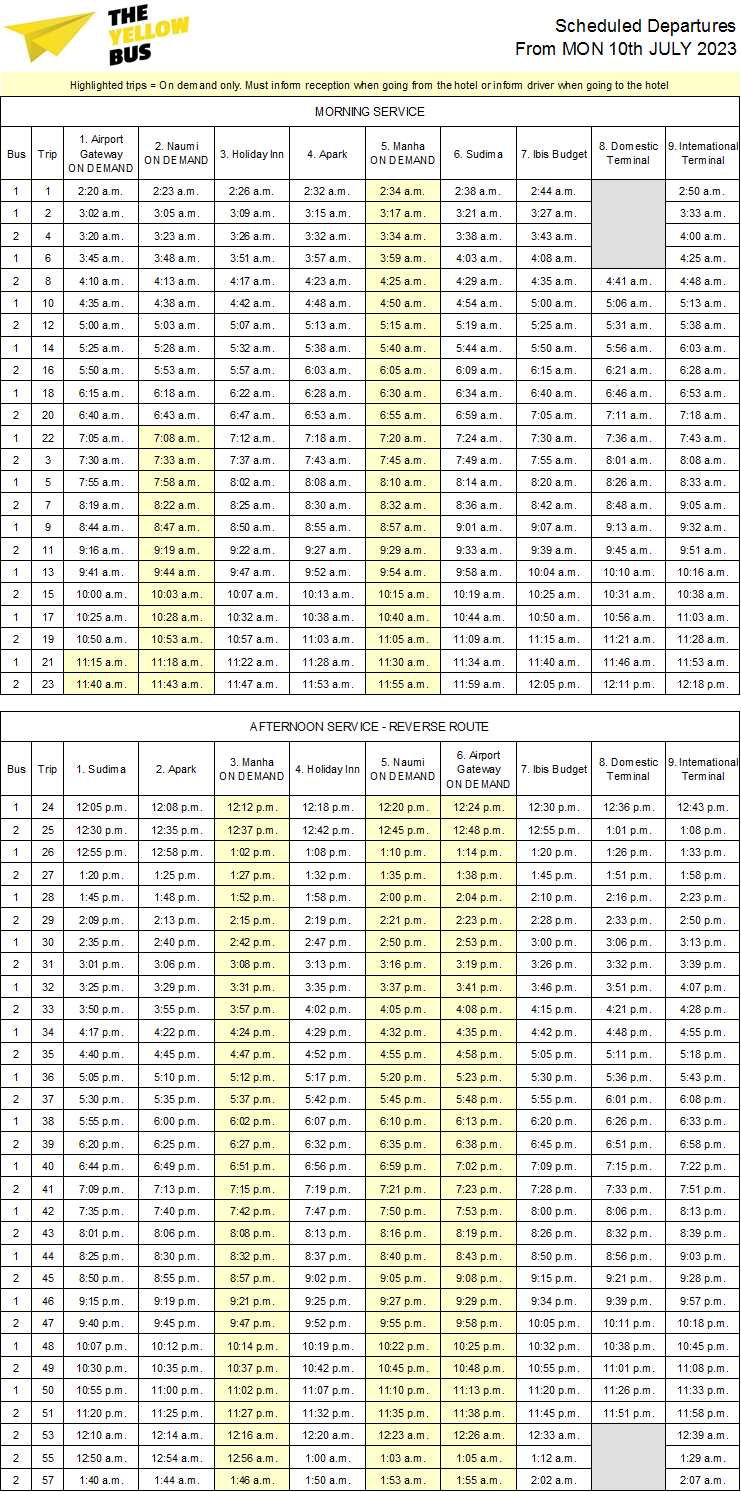 This service shall remain in place until further notice.